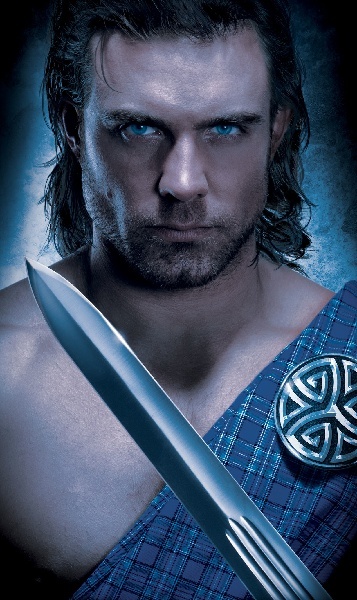 Character Name: Ross McAlister
FC: (random book cover photo from pinterest board)
Gender: Male
Ethnicity/Nationality: scottish
Age: 36
Birthdate: April 4th
Zodiac Sign: Aries
Place of Birth: Kintyre
Current Residence:
Occupation: Laird of Kinnablair
Family:
Mother -Aileen
Father – Gordon (deceased)
Brother –Ewan (30)
Brother –Finlay (27)
Sister – Greer (34)
Sister – Sorcha (23)
Height: 5'8
Hair: Eyes: blue
Distinguishing Marks:
small mark on right cheek
Burn scar on left thigh from childhood incident
General Appearance:
medium length brown hair, facial hair which he often grows out into a decent beard. Though he is under 6ft, Ross is broad shouldered and strong. Ross is most often seen wearing the usual tan coloured braies and long Leine which vary in brown, greens and black colourations. When riding into battle Ross adopts local made armour of leather and jack. He is later seen in chain mail armour gifted to him from another nobleman.
General Personality:
Ambitious and bold Ross falls into his newest role as laird rather well. He is known to be charming and confident, often direct and to the point. He has a tendency to be impatient and impulsive however has tried to learn patience since his father's untimely death brought him into the role of laird. All of the MacAllister men are well known as competitive and Ross in particular is extremely strong willed, carrying a never lay down and die type of attitude in the face of adversity. Ross is short –tempered, aggressive and independent.
Likes: hunting, a good roast, traveling and being free to roam lands, competing, a challenge
Dislikes: dishonesty, waiting, deep and meaningful conversations, being ignored or disappointed in people
General History:,
Born the first son of Gordon and Aileen McAlister, Ross was brought up on the estate where his father Gordon was the laird. Ross spent most of his childhood being schooled on the workings of Kinnablair estate and given a broad education as his other siblings also received once they were brought into the world. Ross has always known he was the next to take the title of laird of Kinnablair however was not prepared when his father was tragically killed under mysterious circumstances which the family refuse to speak about. Having grown into a strong young man, Ross had left the estate, fighting with a local group of warriors to protect the lands including Kinnablair. This particular part of his life had suited him as he has never been particularly comfortable with being stuck in one place. It now serves as a challenge for Ross to overcome since he has been brought back to his home to assume the duties of laird.
(more to come as plot develops)