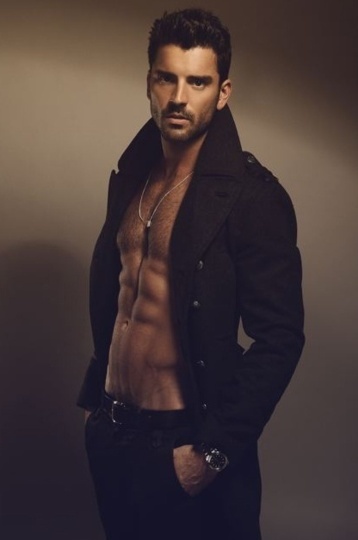 Character Name: Cillian Cavanaugh
Gender: Male
Ethnicity/Nationality: Irish/American
Age: 29
Birthdate: 10th November 1988
Zodiac Sign: Scorpio
Place of Birth: Lisburn, Ireland
Current Residence: Boston, Massachusetts
Occupation: Owner of the Randy Shag bar, son of Michael 'maddog' Cavanaugh (head of the Cavanaugh crime family.
Family:
Michael 'Mad Dog" Cavanaugh – Father
Fiona Cavanaugh – Mother
Megan Cavanaugh (25) – Sister
Bridget Cavanaugh (22)– Sister
Height: 6ft1
Hair: short cut, spiked or combed dark brown hair
Eyes: alluring deep brown
Distinguishing Marks:
Has a small scar on the right side of face above right eye (near hairline).
Cavanaugh family crest tattooed on left pectoral
Two plain black bands on right upper bicep
General Appearance:
Smooth taught body with muscular definition. Some chest hair however not overly covered. Chiselled jaw and strong angular facial features. Often sports a five o'clock shadow
General Personality: Quite the extroverted type, Cillian is well known in the community for good and bad reasons. He is fiercely loyal and protective of those close to him and is often willing to help out friends in need. He enjoys a laugh and can come across rather sarcastic in his humour. Where needed he can be quite resourceful however is extremely stubborn and will stick to his guns whether others like it or not.
Likes: loves bacon, sour cream and wedges so much it is on the pub's menu, his mother's Sunday roasts, a good party, boxing
Dislikes: Cops, people out to hurt his family, peas, cats
General History: Born to parents Michael Cavanaugh and Fiona Cavanaugh (nee Ambrose) when his parents were visiting Michael's parents in Lisburn. Michael who was a valued member of his father's gang was present in Lisburn to not only visit his father since having moved to America but also to lend aid to the gang members involved in riots and other incidences. As rioting became an issue and Fiona was heavily pregnant, the couple made the decision to stay until after the birth of their first child. Cillian was born his grandparent's small cottage home as Fiona went into labour early and unexpectedly.
Early the following year the family flew home to Boston where Cillian was raised, soon followed by two younger sisters, Megan (1992-25) and Bridget (1995-22). As a boy he was daring and cheeky, often in trouble and well known for smiling as he continued to play up when told off. He was sent to the local schools and for the first few years was sheltered in terms of the reputation his surname carried. On weekends he would play with the children of his parent's friends and Sundays were strictly family days spent firstly at church and then at home.
Later as he moved up grades in elementary school, Cillian began to note the way his father and mother interacted with other parents and his teachers, his friend's parents often refusing to allow them to come to his home for a sleep over. It was not until he was old enough to learn what his father did for a living that he finally understood why. Although Michael had taught Cillian to speak and walk with purpose, he did not begin to introduce him into the life of the family business until his son began high school. He took the opportunity to teach Cillian in his teenage years, partly to steer his son in the direction of working for the mob but also to keep his son in line. It was Michael's ambition to shape his son into a young man who would follow in his footsteps.
Though he did well at school Cillian did not go on to study, instead becoming involved in the Cavanaugh crime family as his father had wanted. It as within the workings of the crime family that he learnt his tricks of the trade from older members whether it be stealing, fighting, fraud, robbery and many other crimes. He has only had small brushes with the law in comparison to his work colleagues, arrested for assault, possession of an illegal firearm and drug possession.
In his early twenties Cillian managed to gather enough money to purchase an old tavern which was conveniently up for grabs at the right time. The Cavanaugh crime family needed a place to filter cash and hold meetings and Cillian proposed setting up a local pub to do so. Impressed by his son's ambitious plan, Michael Cavanaugh agreed and soon Cillian opened the doors of his local irish pub the Randy Shag. Over the years it proved to be a successful place of business and cover for the crime family.